THE ORIGINAL BURTON LEAGUERS
The Definitive Burton Swifts, Wanderers and United 1892 to 1907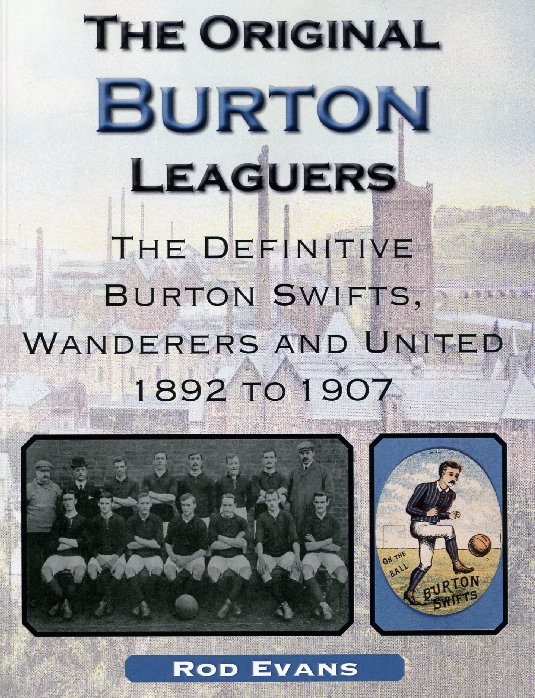 Author: Rod Evans

ISBN: 978-1-905891-98-6

Price: £15

160 page paperback, 246mm

x 189mm

Illustrated

What links a clergyman who won the VC, Boer War veterans, hockey "blues", several suicides, a death from mugging, a first-class cricketer and twin brothers? You don't need to be a Mastermind contender to deduce the answer is in the title of Rod's book. We are pleased to publish the first detailed complete record, including a full "who's who", of the original Football League clubs from Burton upon Trent.

Burton upon Trent clubs, and the local Football Association, played an important part in the development of the game in the early 1870s. The town had two Football League teams for several years in the 1890s: Wanderers (formed 1871) and Swifts (also formed in the early 1870s and originally named Outwood Star). As finances and support dwindled, the performance of both clubs suffered. A merger in 1901 to form Burton United resulted in a temporary revival in their fortunes but in 1907 the club was not re-elected to the Football League and finally disbanded in 1910. The town had to wait more than 100 years for the return of League football with Burton Albion in 2009.

The book is an illustrated mid-sized paperback of 160 pages. The price is £15. UK postage costs are £2, mainland Europe £6 and the rest of the world £9. Copies are available by post from Tony Brown at 4 Adrian Close, Nottingham NG9 6FL and from specialist sports booksellers. If ordering by post, please make your cheque payable to Tony Brown and include postage and packing. Use the buttons below for Paypal orders.