The ENFA Yearbook 2015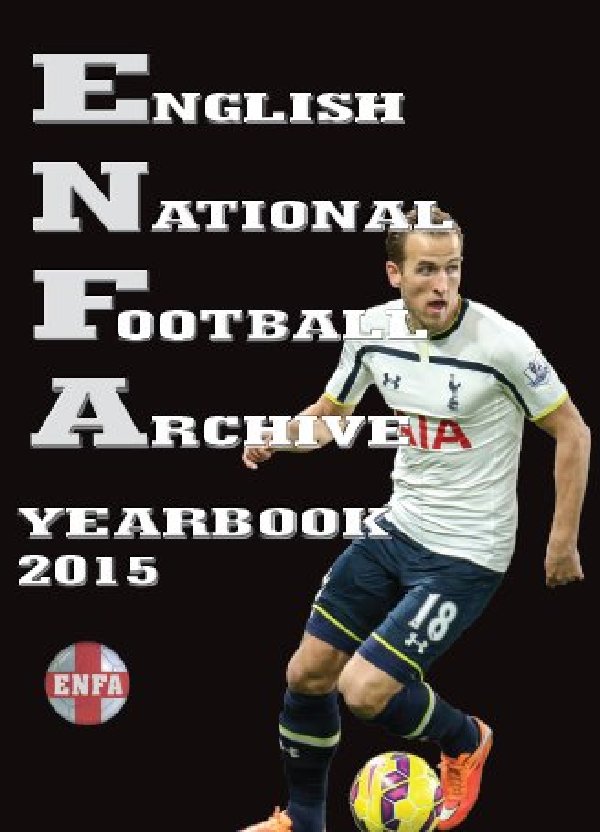 ISBN 978-1-905891-91-7
Price: £20
Compiled by the editors of the English National Football Archive
We are pleased to announce the publication of the third Yearbook of the English National Football Archive. The ENFA database went live on the internet in August 2012 at www.enfa.co.uk, and includes results, scorers, attendances and line-ups for every club in the English Football League and Premier League since 1888. Every player used is fully indexed, so that you can follow his career game-by-game. The working papers compiled during the 2014-15 season for updating the database have been used to produce the Yearbook.
The club pages include details of every game played in English League and cups in 2014-15. Sixty pages of player data list the career records of everyone used during the season. Pages of statistics use the power of the ENFA database to offer the results of questions never before attempted.
Jack Rollin, former editor of the Sky Sports Yearbook, has kindly contributed a commentary and "what do you know?" paragraphs for all 92 clubs.
ENFA Yearbook extracts from the 2013 edition (here shown truncated and re-sized)
Results grids: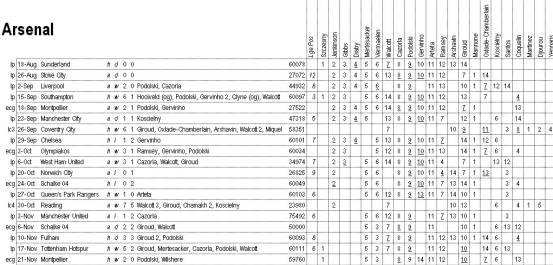 Player Details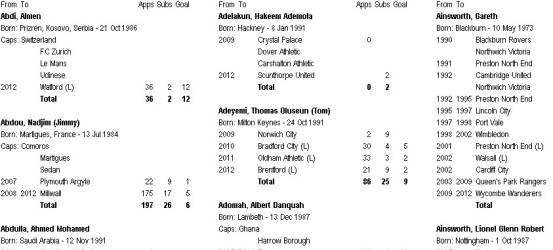 The book is a paperback of 182 A4 sized pages and is priced at £20 plus £7 postage (rest of Europe) and £11 postage (rest of World)
Soccer Data Publications can be ordered from Tony Brown at 4 Adrian Close, Toton, Nottingham NG9 6FL. E-mail address: soccer@innotts.co.uk