The ENFA Yearbook 2019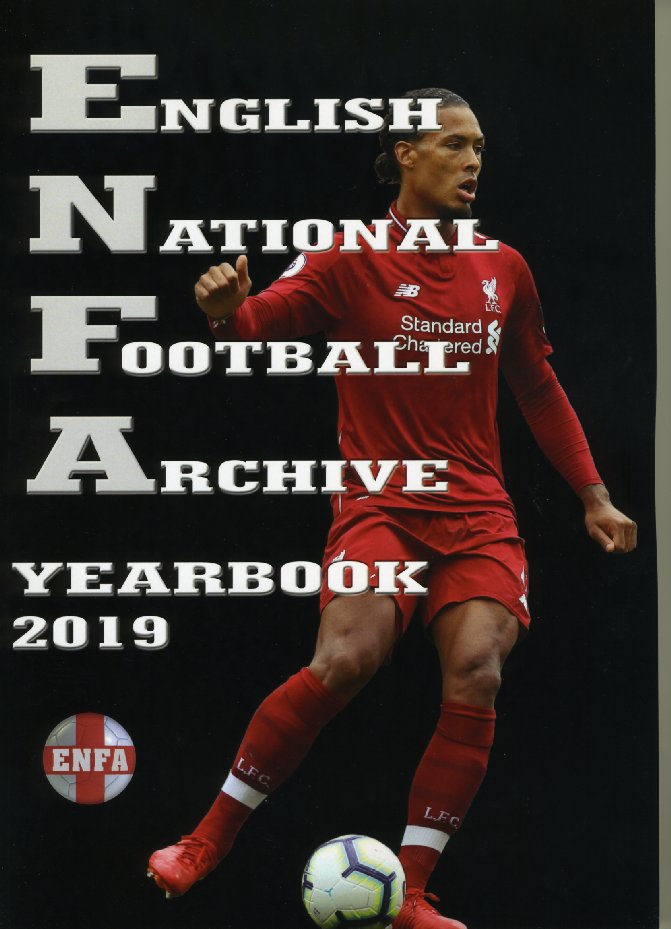 ISBN 978-1-911376-17-0
Price: £20
Compiled by the editors of the English National Football Archive, with commentaries by Jack Rollin
We are pleased to announce the publication of the seventh edition of the Yearbook of the English National Football Archive.
The 92 club pages include details of every game played in the Premier League, the Football League, and cup competitions in 2018-19.. 66 pages of player data list the career records of the 2,714 players used during the season. This year's special features include leading appearance and goal record holders for all clubs, and an analysis of all penalty shoot-outs to date. Other content includes a full list of club managers for 2018-19, and a list of all dismissals.
Jack Rollin, former editor of the Sky Sports Yearbook, has kindly contributed a commentary on the season and "what do you know?" paragraphs for all 92 clubs.
The book is a paperback of 186 A4 sized pages and is priced at £20 plus £2 for UK postage (£8 for the rest of Europe and £12 rest of World). Please pay by cheque payable to Tony Brown at the address below, or use one of the Paypal buttons.
Soccer Data Publications can be ordered from Tony Brown at 4 Adrian Close, Toton, Nottingham NG9 6FL. E-mail address: soccer@innotts.co.uk