The Forgotten FA Cup
The Competition of 1945-46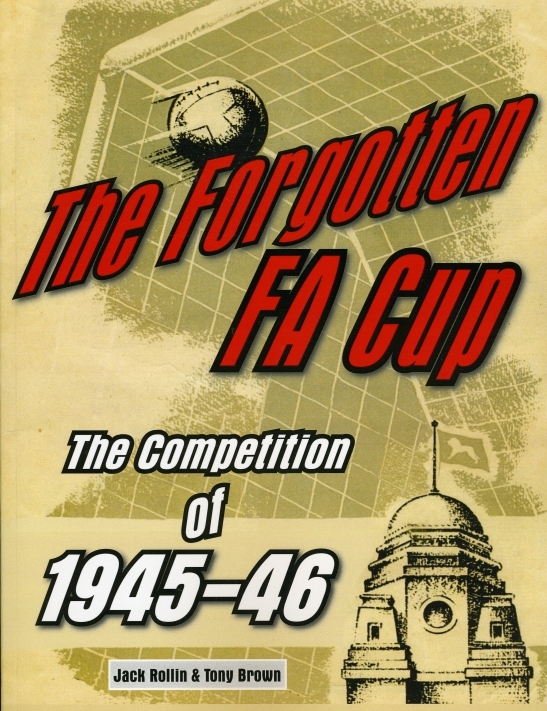 Authors: Jack Rollin & Tony Brown
ISBN: 978-1-899468-86-7
Price: £10
102 page paperback, 189 x 246mm
Illustrated
1945-46 was a transitional season for football. The end of the war in Europe and the Far East came too late for many professional players to be demobbed from the services, so the formal League programme was not resumed until 1946-47. However, a full programme of FA Cup games took place. The rounds proper featured the only two-legged ties in the history of the competition. Huge attendances watched the games. "The Forgotten FA Cup" tells the full story of the 1945-46 FA Cup, using player reminiscences and contemporary accounts.
Contents also include full results of the qualifying rounds, complete line-ups and scorers for the rounds proper and a list of all the players that took part. The book also includes all Football League results and dates from the regional competitions that were played in 1945-46.
Jack Rollin is the editor of the Sky Sports Yearbook. He is the author of many authoritative books on football history including "Soccer at War". Tony Brown is an author and publisher whose titles include a complete record of the FA Cup and Football League Players' Records 1888 to 1939.
Copies of "The Forgotten FA Cup" are available by post from Tony Brown and from specialist sports booksellers. If ordering by post, please use paypal or send a cheque payable to Tony Brown at 4 Adrian close, Beeston, Nottingham NG9 6FL. Postage and packing is £1.50 for UK orders, £3 for the rest of Europe and £5 for the rest of the world).