The FA Challenge Cup Complete Results
1871/72 to 2011/12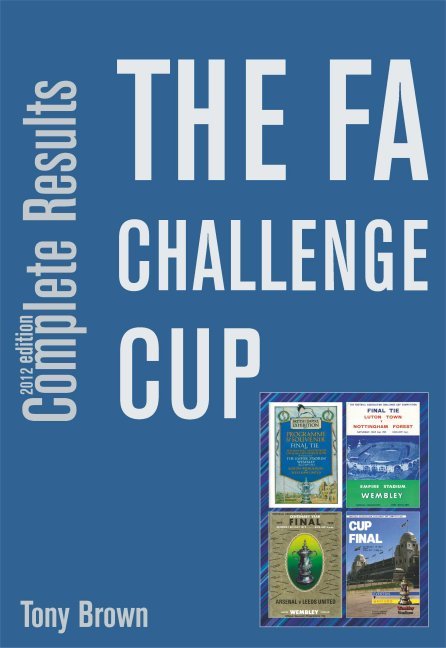 ISBN 978 1 905891 66 7
Price: £30
Paperback
272 A4 sized pages
Published 2012
This is the only book to list every FA Cup result, including the qualifying rounds when non-League clubs take part. More than 60,000 results are included, with an index to the 3,000 or so clubs that have taken part.
First published in 1994 (as The Ultimate FA Cup Statistics Book), revised editions followed in 1999 and 2006. This new edition includes many amendments and additional details that have come to light since then. The book represents many years of effort and the combined research talents of more than 100 football statisticians.
The index of clubs makes it easy to find the results of any club, no matter how large or small. Thrill to the exploits of Gnome Athletic and Metal and Produce Recovery Depot Number One. Or, Arsenal and Manchester United if you prefer!
Copies are available by Paypal using the link below, and by post from Tony Brown at 4 Adrian Close, Toton, Nottingham NG9 6FL. If ordering by post, please make your cheque payable to Tony Brown and include postage and packing (£4 for UK orders and the rest of Europe, £10 for the rest of the world).