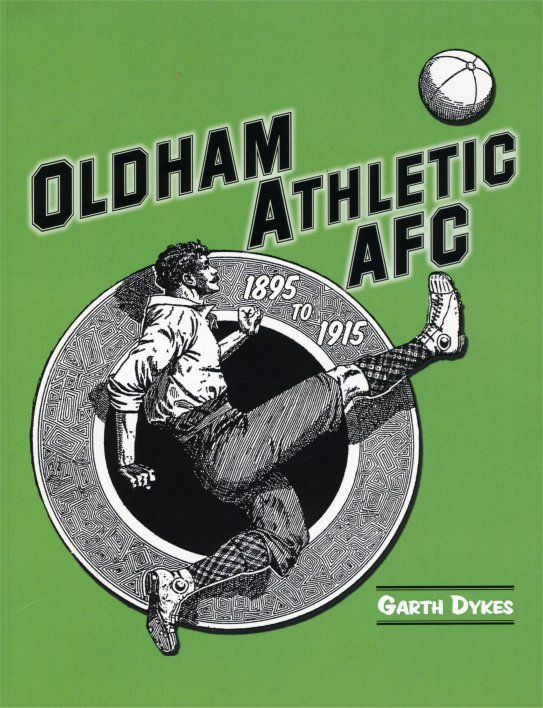 OLDHAM ATHLETIC 1895-1915
A Complete Record and Who's Who
By Garth Dykes
ISBN 978 1 905891 67 2
Price: £12
Paperback
122 pages
This is the first volume in a series of books that takes a definitive look at the players and match records of Oldham Athletic AFC. The club started as Pine Villa in 1895 and changed its name to Oldham Athletic in 1899. This volume takes the story of the club up to 1915, a period marked by the achievement of finishing in second place in the Football League's top division in 1914-15 season. Newspaper reports and club minute books have contributed to the account.
All non-League line-ups and scorers prior to the club's first season in the Football League are included. They include friendly games and those played in the Manchester League and Lancashire Combination. Season-by-season grids of match details are provided for the Football League seasons from 1907-08 onwards. The players A-Z section includes biographies of every Football League and Lancashire Combination player from 1904 to 1915. A head and shoulders photograph of the player is included whenever it has been possible to trace one. The book is also includes many team group photographs and other material from the author's collection.
Copies of the book are available by post from Tony Brown using the paypal buttons below, and from specialist sports booksellers. If ordering by post, please make your cheque payable to Tony Brown and include postage and packing (£2.00 for UK orders, £4 for Europe and the rest of the world).
SoccerData Publications can be ordered from Tony Brown at 4 Adrian Close, Toton, Nottingham NG9 6FL. E-mail address: soccer@innotts.co.uk