Shooting Stars
The Brief and Glorious History of Blackburn Olympic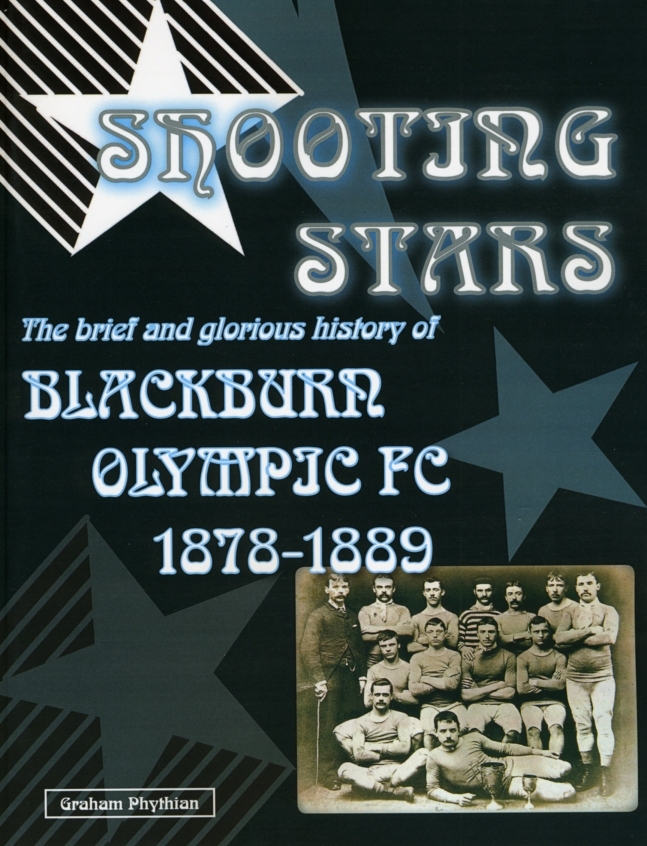 Author: Graham Phythian
ISBN: 978-1-899468-83-6
Price £12 (plus £1.50 p&p)
132 page paperback, 189 x 246mm
Blackburn Olympic were the first Northern club to win the FA Cup. They were also the first working-mans club to break the monopoly of wins by the amateur old boys clubs from the London area.
Benefiting from extensive and up-to-date research, as well as input from descendants of the 1883 Cup Finalists, this book is a detailed and readable factual account of the ground-breaking, if short-lived, club. Discover:
– the founding of the club in a back-street Blackburn coffee shop;
– the battle for supremacy in the town and beyond;
– the two giant-killing FA Cup runs;
– the increasingly fierce (and occasionally sinister) struggle for survival with arch-rivals Rovers.
There are over 60 illustrations, many of which have never before been published. They included pictures of players, medals, trophies and a rare match programme from the 1880's. Every result and date of games played is detailed in an Appendix. The author describes how football developed in the Blackburn area and includes a map showing where each club played.