ENGLAND'S FIRST FOOTBALL CAPTAIN
A Biography of Cuthbert Ottaway 1850-1878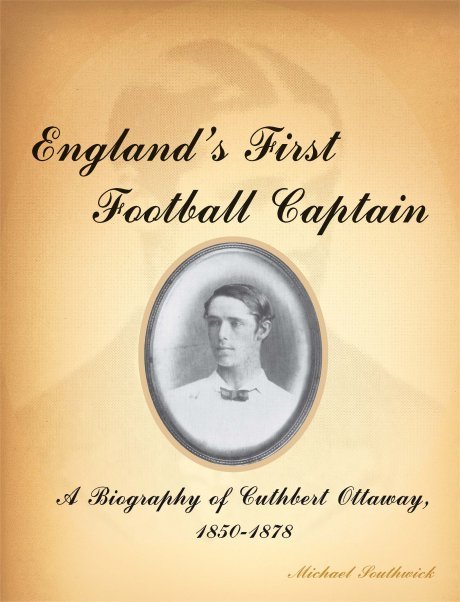 Author: Michael Southwick
ISBN: 978-1-905891-27-6
RRP: £8
84 page paperback, 189mm x 246mm
Illustrated
Cuthbert Ottaway was an all-round sportsman in the heyday of the gentlemen amateurs. Educated at Eton and Oxford, he played first class cricket, excelled at rackets and athletics, and was England's football captain for the first official international with Scotland in 1872. His early death from pneumonia perhaps caused his sporting achievements to be overlooked, a matter rectified by Michael Southwick's study. The book contains details of his FA Cup matches and international appearances.
His cricketing achievements are also described. Amongst them is a trip to Canada and America with Fitzgerald's team, where he opened the batting with WG Grace in many games.
Copies of "England's First Football Captain" are available by post from Tony Brown at 4 Adrian Close, Beeston, Nottingham NG9 6FL. Please make your cheque or postal order payable to Tony Brown and include postage and packing (£1.50 for UK orders, £3 for the rest of Europe, £6 for the rest of the world). Alternatively, please use the Paypal button below.